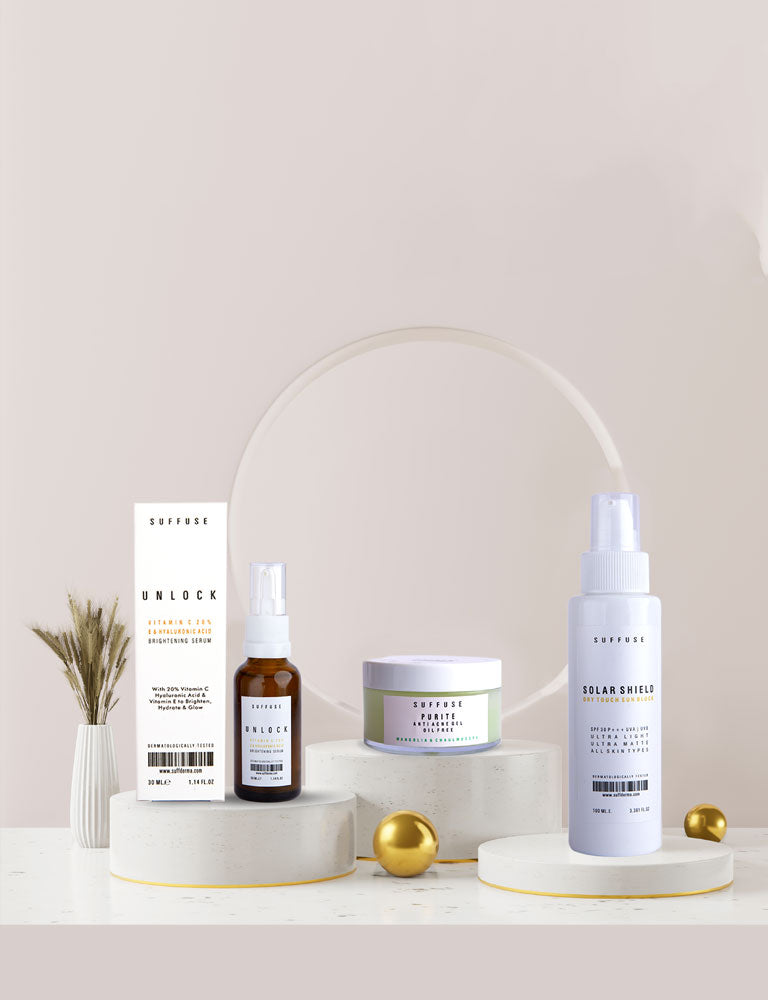 Welcome to Suffderma
Yours Beautifully
Skin - the largest organ in the human body - your protection from the external world.
Our skin is where our insides meet the outside. Along with being a defense from the outside world, our skin allows us to feel so many different sensations: the cool relief of a swim in the summer; warm hugs only our mothers can give us; the gentle touch of a lover; the cotton-soft fur of a pet.
Without our skin, the way we experience and perceive the world would be incomplete…dull even.
For a part of you that does so much for you everyday, how can you give it the care it deserves?
Here is where we come in.
Our brand came into being to provide consumers like you with everyday, natural wellness products that not only enhance your beauty but heal and nourish you from the inside.
We combine potent ingredients like hyaluronic acid, ascorbic acid, retinol, and extracts of green tea, cucumber, and peach that work together to give your skin the boost it needs. With effective products like these, you no longer have to follow a 20 step skin care routine, lesser steps- but the benefits you receive are manifold.
We are Suffderma — self-care that's just right for you.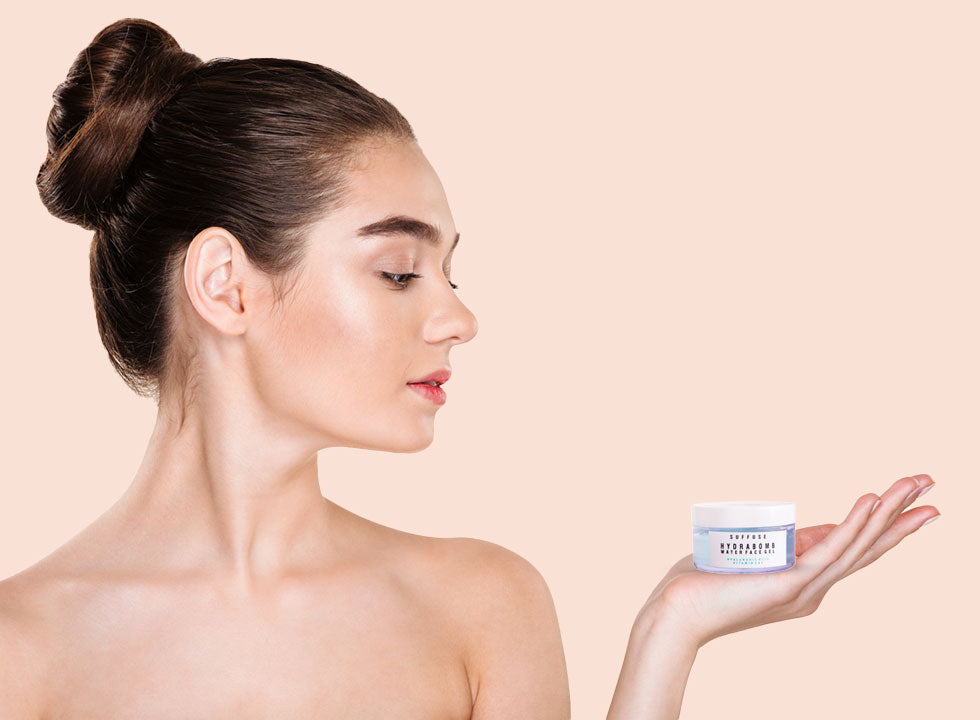 AFFORDABLE PRICING
Our prices are designed to ensure a long term relationship is created with your beauty, devoid of any kind compromise.
At Suffderma, we believe that high quality skincare and healthcare doesn't have to be expensive.
Natural & Safe

Paraben Free
Eco-Certified Ingredients

Cruelty Free & Vegan
Dermatologically Tested

No Dyes
SLS Free

Toxin Free
Shop with 100% Confidence