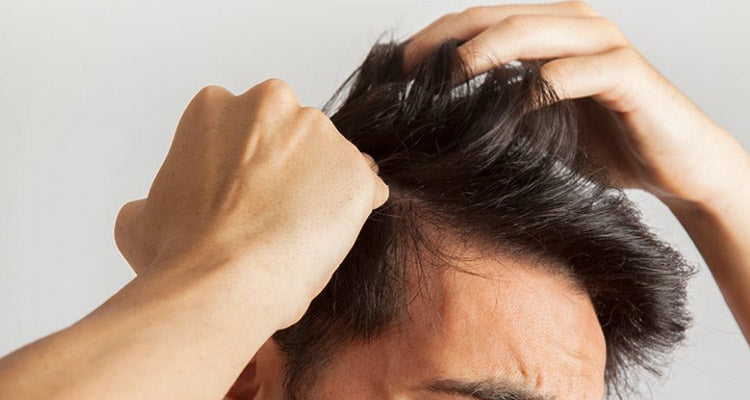 You take good care of both your body and skin. You put a lot of effort into eating well, exercising, and maintaining your best appearance.
Great. How does your hair appear, though?
If you responded, "not great," or if you don't even give your hair any thought, you're doing it wrong. Consider this: maintaining a stylish appearance extends beyond your hairline! In order to maintain your good looks, you must understand how to properly care for your hair.
The good news? Hair care for men isn't as hard as it may seem.
Common hair care mistakes most men make
Not Being Gentle With Your Scalp
It may seem like the best way to get rid of dirt and dandruff is to give your hair a strong, thorough wash, but doing so is unhealthy for your scalp. Rough washing and brushing can harm hair follicles, resulting in hair loss and slow growth of hair.
Not cleaning hats and caps
A beanie may keep you warm on a chilly day, but wearing one too long can harm your hair. Tight hats can exert pressure on your hair's roots, resulting in breakage and restricting the growth of new hair. Your scalp may get irritated and your hair may become oily and smelly if you wear unwashed or dirty caps.
Excessive use of wax or hair gel
Applying more hair gel or wax will only make you look stylish. However, the hair strength deteriorates from the scalp.
Many men wash their hair frequently. Your scalp produces oils that are intended to nourish, safeguard, and maintain the health of your hair. Shampooing too often strips those oils out, making your hair look dull, brittle, and weak.
Essential Hair Care Tips for Men
Don't over-wash your hair
Dry your hair gently; don't rub it
Prevent frequent heat styling
Use conditioners
Skip the daily hair wash
Avoid tight hats
Oil your Hair
Suffderma haircare products contain hibiscus, carrot seeds, coffee beans, onion bulb, vitamin E, biotin, amino acids, Brahmi extract and ginger. Hibiscus and carrot seed prevent hair loss, color protects and nourish hair while coffee bean and ginger retain strength, control dandruff & premature greying, and give smooth, healthy hair. Additionally, they do not contain parabens, silicone, sulphate, and mineral oil. Moreover, they can be used with any hair type.
Suffderma Products Head Shots Hair Growth Oil, Don't Be Flaky Anti Dandruff Shampoo, Stop Hair Strengthening Shampoo
---