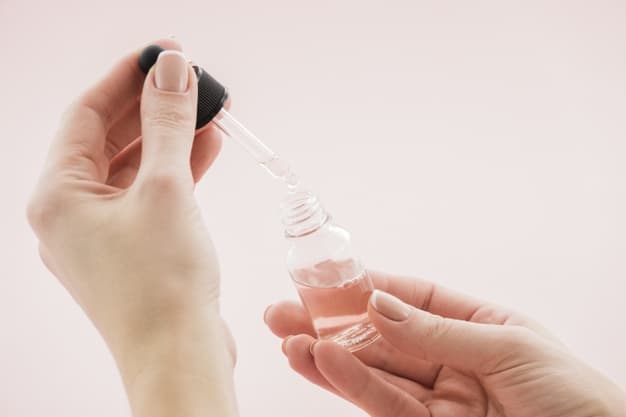 There are many different face serums on the market now for various skin types. Compared to creams for daily skin care, face serums have more potent formulations. They include active substances that concentrate on a particular problem. Therefore, it's crucial to pick a serum that promotes the health and beauty of your skin.
Types of face serums & their purpose
Hydrating / Moisturizing serums
A hydrating serum's primary function is to moisturise your skin. Hyaluronic acid is one of the most often utilised ingredients in moisturising serums. It is a strong humectant that attracts and holds moisture to the skin, keeping it moisturised and supple. Aloe Vera and glycerin are two other potential natural constituents in these serums.
Anti-aging serums help your skin's texture, tone, and volume while also reducing the appearance of wrinkles, fine lines, and other visible symptoms of ageing. Retinol, a kind of vitamin A, is the substance's active component. This chemical helps skin cells regenerate and smoothes out wrinkles.
Brightening serums seek to target hyper pigmentation, lessen discoloration, and lighten skin. Vitamin C and niacinamide are the two main active components in these serums. The former one aids in the inhibition of melanin production and promotes the growth of skin cells. The latter component is well known for addressing uneven skin tone and dullness.
Exfoliating frequently is advised to avoid dullness and outbreaks on your skin. There are two types of exfoliation: chemical and physical. A physical exfoliant is a grainy scrub that can be used to manually remove dead skin cells. For those with sensitive skin or acne-prone skin, this can be too harsh. A chemical exfoliant, meanwhile, is a less abrasive alternative that is typically produced in serum form. Alpha-hydroxy acids (AHAs), beta-hydroxy acids (BHAs), or poly-hydroxy acids (PHAs) are constituents in exfoliating serums. Glycolic acid is a popular AHA that treats skin at the surface level by removing dead cells. Salicylic acid is a common BHA that goes beyond the skin's surface to clear pores of blackheads, blemishes, and other impurities.
 Face serum benefits
1) Helps keep skin hydrated
2 ) Helps soothe and nourish the skin
3) Helps remove skin blemishes
4) Anti-aging benefits
5)Makes skin brighter
When Should You Apply Face Serum?
The easiest approach to apply a face serum is as a base layer below make-up and skincare products like moisturisers and sunscreen. A serum can be used twice in a day that is in the morning and in the evening. Before using a face serum, your skin must be properly cleansed and exfoliated. This is because your skin contains excess sebum, dirt and toxins that will prevent the serum from absorbing in your skin. Apply a few drops to your palm before applying them gently in circular motions on your face. Before using any moisturiser, give it at least a few minutes to absorb after applying it to your face.
Suffderma skincare products contain Aloe Barbadensis (Aloe Leaf Juice), Green Tea Extract, Cucumber Extract, Salicylic Acid, Hyaluronic Acid, Peach Extract, Tocopheryl Acetate, Glycyrrhiza Glabra Extract, Ferulic Acid, Retinol Encapsulated, Ginkgo Biloba, Niacinamide, Chaulmoogra, Nigella sativa seed oil, Magnolia grandiflora bark  extract, Wheat amino acid, Glycerin. Moreover, they can be used with any skin type.
Suffderma Products Glycol Exfoliating Foaming Face Cleanser, Hydrabomb Foaming Face Cleaner, Unlock Foaming Face Cleanser, Unlock Brightening Face Serum, Hydrabomb Hydrating Face Serum, Restart Anti-Aging Face Serum, Hydrabomb Water Face Gel, Purite Anti Acne Oil Free Face Gel, Solar Shield Sun Block SPF 30+++ UVA/UVB 
---